Let the Good Times Roll!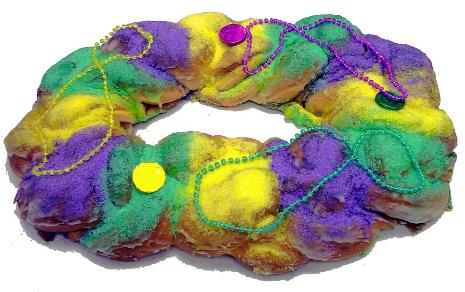 Now till February 25th!
This year the Mardi Gras season runs from January 6th to February 25th.
So, it is time to get on celebrating! To do it right, you need an authentic King Cake made locally here in Tulsa at Merritt's!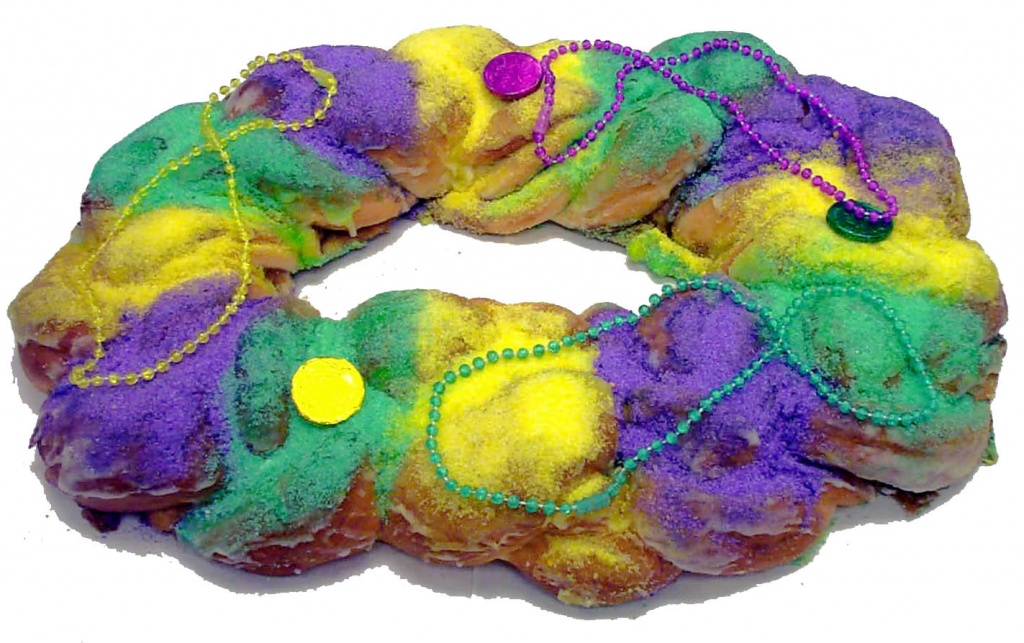 King Cakes are oval shaped sweet bread loaves iced and decorated in the carnival colors of green, gold and purple representing faith, power & justice, respectively. As the cake is cut, each person looks to see if his piece contains the small baby. The person who finds the baby brings a King Cake to the Mardi Gras party the next day (or next week if you are a slow partyer)!
Mardi Gras season officially begins on the Twelfth Night of Christmas, or January 6th known to Christians as the Epiphany, or Little Christmas. Since the third century, the Epiphany has been observed as the day the Three Wise Men finally found the infant Jesus. King Cakes, therefore, were initiated to celebrate this holy day, and a small baby doll is placed in each cake as a symbol of finding the baby Jesus.
It is crazy fun to see who gets the baby! And at Merritt's we make a braided style in 5 flavors: Cinnamon, Strawberry, Cream Cheese, Blueberry, and Pecan. Our full sized cakes feed about 12-20 people, but we also have a miniature size for one. Order yours in advance by calling or ordering here on-line or just stop into one of the stores!
Plus, from Thursday February 20th to Fat Tuesday proper, we will have hot Beignets each morning at the stores too! Don't miss that sugary goodness!
Order your King Cakes now!
Don't miss the fun...life is too short!