We're still baking cookies!
Thanks Tulsa for 41 years of Goodness!
After the year we've all had we think everyone deserves a cookie (or a few dozen)! Stop by for our buy a dozen cookies, get a dozen free sale Sept 3-5th. We will be stocked up & baking cookies all weekend long so you can mix and match all your favorite kinds of cookies! We will offer online ordering the weekend of the sale as well as curbside pickup!
Use coupon code: COOKIELOVE at checkout beginning Tuesday!

We're also kicking off the week with our Favorite Things sale where we will feature a different staff member's favorite items each week!
Since it is our Anniversary, it only seemed right to start with our Larry Merritt's favorite things this week; so, glazed donuts, turnovers & pumpkin bread will be on sale all week long!
Check out these traditional favorites during this anniversary week at an over 25% off price!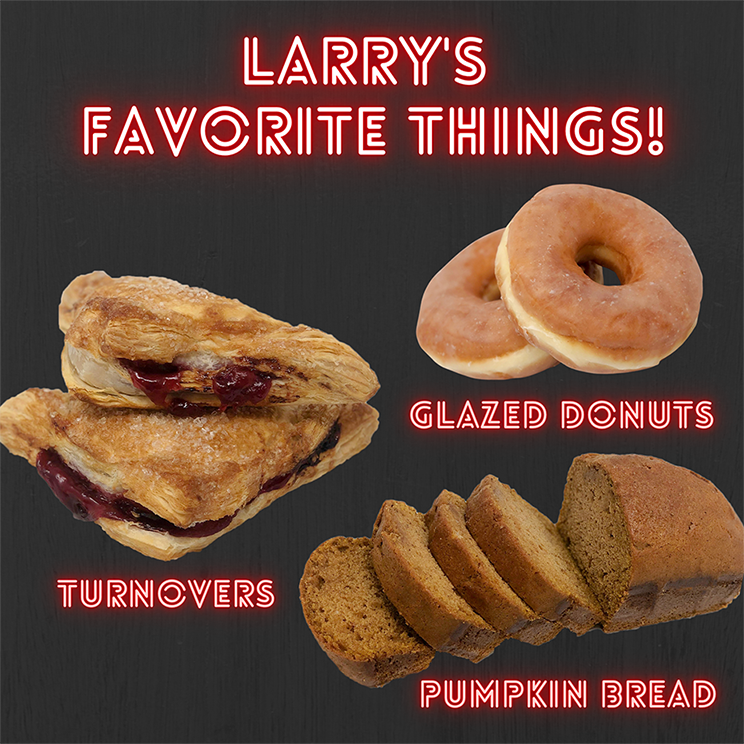 Thank you so much to all our loyal customers
who have loved on us for the last 41 years!
Offers good only for dates shown and only while supplies last each day.