Larry Merritt, CMB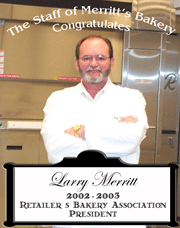 Having started in 1979 with no baking experience, Larry Merritt learned from many mistakes, but learned well. Now with three stores in Tulsa, Oklahoma, Merritt's Bakery is one of the largest retail bakeries in the Greater Southwest. Offering full-line baking with a emphasis in custom decorated cakes, Merritt's has expanded sales more than 100 times from their first 450 square foot store. His story is filled with principles of improvement and encouragement for bakers of all shapes and sizes.
An Ex-President of the National Retail Baker's Association, Larry Merritt embodied the American dream of self-motivated success as in his Certified Master Baker certification. Having benefited incalculably from years of RBA & GSWRBA membership, Larry believed in passing on his hard won knowledge to new bakers just starting out. Regardless of facing supplier dilemmas, 10 feet tall drifts of snow, or down economic times, Larry showed it was possible to survive and even grow through your problems. Larry passed away in September of 2021, but his influence lives on in his family, friends and business.

Bobbie Merritt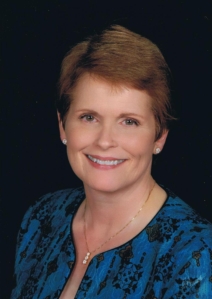 Although Bobbie had no formal training in cake decorating, her talents were evident from the very beginning as she became an accomplished decorator very quickly. During the early years of Merritt's Bakery she was the only cake decorator and developed her own unique style which is still being taught and copied by the very best decorators in the country. For many years Bobbie traveled the United State as a guest cake decorator for the very successful regional workshops hosted by the Retail Bakers of America. She has decorated in front of aspiring young professionals in Sacramento, Los Angeles, Hartford, New Orleans, Springfield, Pittsburgh, Houston, San Antonio, Austin, Dallas, and Colorado Springs.
After several health issues, Bobbie stopped production decorating to concentrate on the business and training new decorators for the bakery. Merritt's Bakery now boasts of having some of the best cake decorators in the Southwest--many of which have been taught by Bobbie herself.
Christian Merritt
Following in their legacy, their son, Christian, now continues the traditions at the bakery. Having been instrumental in the bakery's expansion over the years, he supervises the interactions between all the stores to make sure everything you have come to expect from Merritt's Bakery is prompt and perfect.